Janet and Alastair Taylor took over the tenancy of Saorphin Farm in 2012. We had already been living and working on Mull for 5 years mainly as farming contractors helping local farmers with the bigger tasks on their farms. We have Highland Cattle and Shetland cross Cheviot Sheep grazing the hills. These are hardy breeds that are well adapted to the poorer hill grazing and can survive outdoors during the winter. We keep the grazing pressure moderately low by both the sheep and cattle to maintain diverse swards and a mosaic of tall herbs and short vegetation so that it benefits many kinds of insects, plants and ground nesting birds. The farm comprises of over 400 acres of hill land suitable only for grazing, with another 30 acres of arable land, 50 acres of conifer plantation, and about 100 acres of young indigenous trees.
As well as tenanting Saorphin we manage the livestock on Ardalanish farm and are contract shepherds. We have trained our own border collies for this purpose and spend a lot of our time up the Mull hills gathering in the sheep for local farmers. The dogs are such an important tool in the day to day running of the farm that they have their own Facebook page showing pictures and posts of them on and off duty.
We have a couple of American quarter horses, some hens and some indian runner ducks.
You can purchase hen and duck eggs from us during your stay.
We also have slow matured highland beef and mature lamb. The price list is in the cottages.
If you have any Mull or farm related queries etc please give Janet and Alastair a ring on 01681 700194.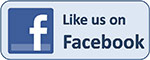 Torr a Chlachan Collies at Saorphin Farm on Facebook.